CHANCE

Deb and Jon have a new addition to the family!
Chance is a beautiful and sweet brindle greyhound
who "Raced" into their hearts on April 14, 2002.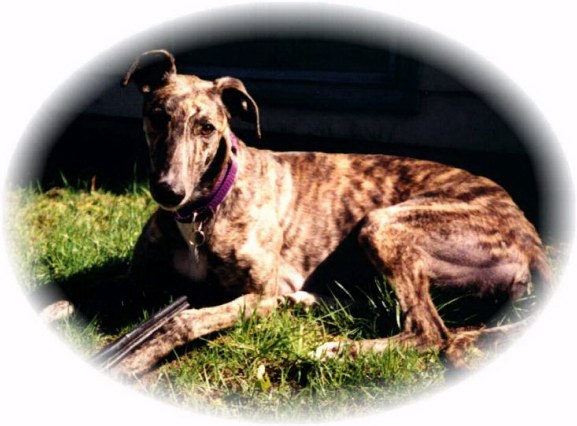 Chancie...Pretty Girl...

A Greyhound Waiting.
They're coming to choose a dog today
Let it be me - PLEASE let it be me!
I'll be so good in every way, if they'd only choose me
Please let it be me!
I've waited so long for a home of my own
With someone to love me - no longer alone.
I must try to keep calm and not show how I feel
Or they'll think I'm too lively, but it's hard to keep still.
With my heart beating madly I wait patiently,
Then suddenly they're here - they're looking at ME.
They smile at me and tickle my nose,
Then move to the next dog in the rows.
My moment has passed, it was not to be
Perhaps I was foolish to think it could be me.
But wait - they're back, they've entered the run,
They give me a cuddle and say, "That's the one?"
Oh joy of joys, they've chosen me
At long, long last, it's going to be ME!!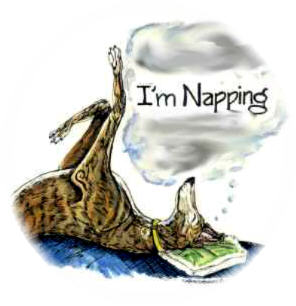 Ms. Chancie is a happy little girl...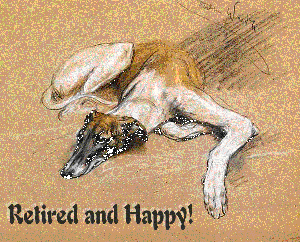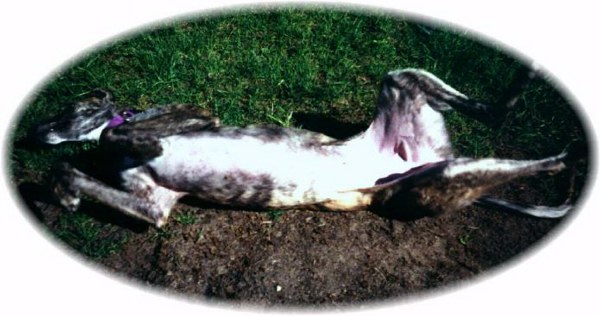 Chancie enjoying the great outdoors...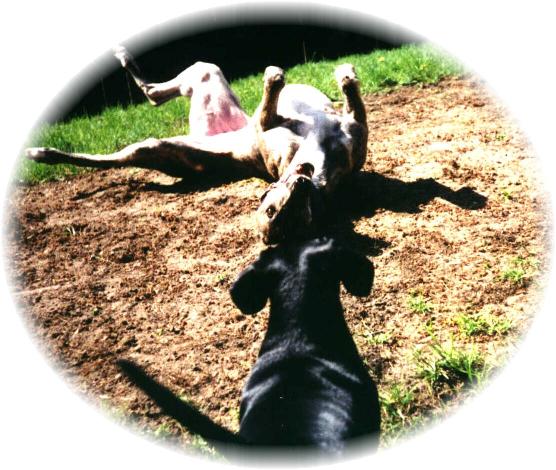 Chancie and Rylee playing...

Her coat is the color of Brindle Cream.
She's tall and elegant, quite serene.
With her girlie face and big brown eyes,
Her cheeky smiles and quiet sighs.
But when she sees a cat, she's naughty
Yet, walking down the street, she's haughty.
She's quite aloof and such a lady-
Mother's pet and such a baby.
She welcomes me when I come home,
A comforting paw when I'm feeling alone.
A faithful companion, loving and true
All this I've found in a friend like you.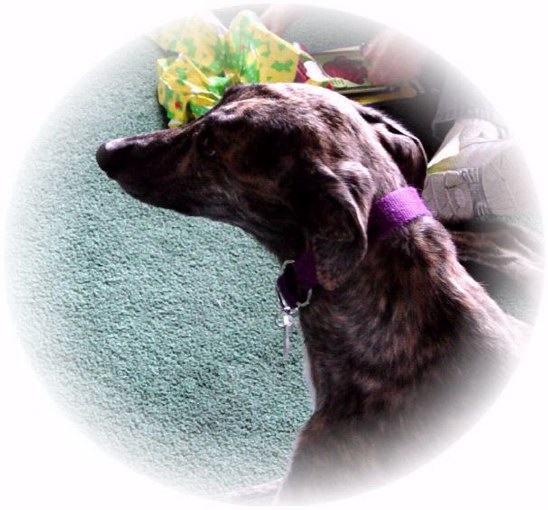 Profile of a beauty...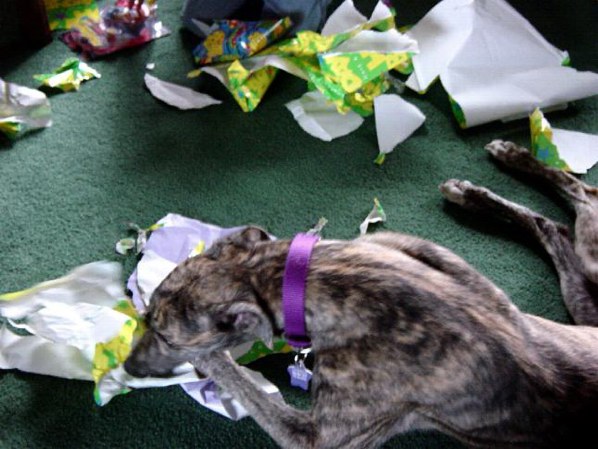 Chancie celebrating Jarrad's Birthday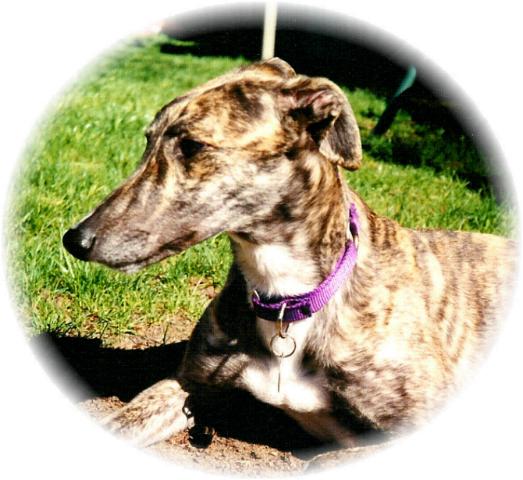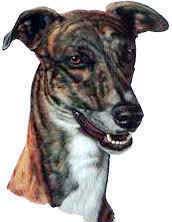 Greyhound Prayer
When I die,
Let it be as a pet,
So that someone will remember me.


Please check back often for updates!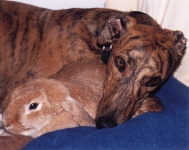 Racing Greyhounds have lived with a lot of adversity
in their short lives and yet never cease to amaze
and mystify us.