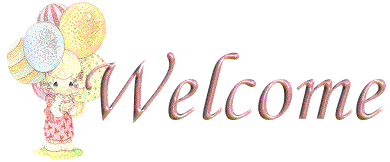 GRANDDAUGHTERS


A day never goes by, they aren't on my mind:
So I write it down one thing at a time:
For a later date when I know there will be a blank space:
A time when I try to think and nothing takes place:
Days seem so busy and time just keeps passing by:
There are times of laughter and times I cry:
My Grand babies look at me and I see their love and a need:
These are good times and a smile comes from me.
I brace myself as they come running toward me with a grin on their face:
Nothing in this world can ever take their place:
They can make the sun shine and bring a tear to your eye:
When you can't hold them, it makes you want to cry:
Please don't grow up too fast my babies full of love:
Because you make my day with a great big hug:
They walk real slow and so do we as we follow their lead:
That's why we are special, we walk their speed:
We will gladly rock, take a nap or sit in a chair:
When they leave us in a certain place we will stay:
We can wait even if it's all day.
We are in no hurry to get from here to there:
And they feel the same so these feelings we share:
I'll read these thoughts on a different day and date:
When no thoughts come to mind and I can't concentrate:
Children are full of wisdom and have powers unknown:
If unleashed upon your heart, you are no longer your own:
Into their eyes you look and not a word they say:
They will win your heart in the strangest way:
For deep into the blue or brown which ever may be:
You can see everlasting love like an ever-flowing sea:
It's an experience you don't want too miss.
A hug and I love you with a little kiss:
Then a giggle and burst of laughter and running around the room:
Not knowing the world is full of doom and gloom:
They live in such happiness and such joy:
Doesn't matter if it's a girl or a boy.
So look around you find one that is near:
Just look into their precious eyes and you will hear:
They are thinking of heaven and remember what it was like:
Soaring through the clouds like wind beneath a kite.
Search within your heart find the baby or small child:
I guarantee it will upon your face place a smile.


Grandma's house from parents is a wonderful and grand hideaway:
A place where reality is just a game to act out and play:
They ride my back and try to get to the top of my head:
They play hide and seek in my closets and jump up and down on my bed:
When they run with joy and open arms, upon me they crawl:
I brace my self in hopes not to slip, tumble and fall to the floor:
Every time they see me for some reason they scream with joy:
For some silly reason they seem to think they have found a new toy:
I still hear the laughter and the beautiful sound of voice ring:
How they showed me all the songs they knew and could sing:

Now the toys are scattered around the room with tender loving care:

I COULD NOT BE MORE HAPPY THAT THEY WERE THERE!


There is a place where children live:
A place where their imagination they can give:
A land of magic where dreams all come true:
Where the suns shines and the sky is blue.
They just make a wish and then pretend:
A land of make believe with no end:
It's full of happy thoughts I am told:
A land where you never grow old.
A land of magic where stars always shine:
Not only at night but in the daytime:
It's full of treasures and children that smile:
No sadness or sorrow and you can see for miles.
Reach out and touch what ever you feel:
A land of make believe that is so real:
Remember all it takes is a wish and then pretend:
A land of make believe to which there is no end.
There is this certain angel who's as real as real can be.
As rare as a perfect rainbow or a pearl from the deep blue sea.
She's as sweet as cotton candy and as pretty as a rose.
Sunshine and good feelings follow her wherever she goes.
Whenever she comes to visit me we have such fun together!
Just spending time with her can chase away the cloudy weather.
A smile so sweet, a laugh so light, brings joy to whatever we do.
Who is this perfect angel? Why, of course she is you!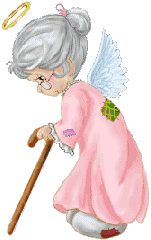 MUSIC: When You Wish Upon A Star