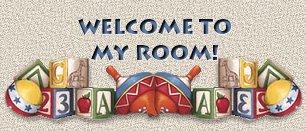 GRANDSONS

I remember myself and my little tricycle:
Getting a little taller and the big bicycle:
Had to find something to lean up against to get on:
Got started and to stop had to scream for Mom:
This is all the things I see little children do:
We were there once upon a time me and you:
Children do great on their own with gentle words so kind:
Then they are subjected to a grown up mind.
So enjoy them while they are innocent and young:
Before the world takes out all the fun:
You ask a child when it grows up what do they want to be:
I heard one say a Bumble Bee:
I want to fly around the world and buzz through the sky:
I want to see from a Bumble Bees eye:
That sure put me into deep thought of flying around:
I used to also want to be off the ground.
Don't rush them into an adult world to soon to educate:
Let them live in their make believe world , just wait:
And all too soon as they leave as children, so will you:
Its our nature to want to do as the children do.
Take them and their words let them be acceptable:
All to soon in a grown up world they will be accountable.




These guys will fill their days with all kinds of stuff.
Not sissy girl things but things that are tough.
Nothing is safe; you have to move it out of the way.
No such thing as wasting time these boys have to play.
From the time of the rising sun its a fast pace they set.
They have to hurry and play all the games get all they can get.
You'd think there was no tomorrow if you watch them for a while.
To see all the wasted energy makes you want to smile.
No Mommy or Daddy is fast enough to catch up with these guys.
Not only are they smart but also street wise.
They never own up to anything the other one is always at fault.
The rule is you take the blame whenever you get caught.
But all in all I have to say it's a joy just to watch them play.
Like this is the rest of their life there is no other way.
I used to wish for their energy but now I truly know.
If I had it my life would end and to heaven I'd have to go.
Energy is not wasted on the young like some people say.
We all have had our chance but for now it's their day.
So step aside and let them go and do all they can.
Because the day will come they will have to grow up and be just a man.




There is so much creativity in the mind of a child:
It is so powerful it has its own style:
I set in amusement and stare in wonder at this little boy:
How he can get so much action from just one toy:
First it's a battleship and then a jet that flies:
You can see the look of wonder in his beautiful blue eyes:
It crashes to the ground and then takes off again:
So much imagination and creativity in this little man:
He's not trapped by the world or what a toy "can't" do:
He knows in his hands it can be anything he wants it to:
His thoughts has wings and his mind makes it soar through the sky:
He never stops to wonder as to how and why.




To a little boy a treasure is a frog that can jump 5 feet:
A rope with a knot that is tied not so neat:
One that swings and drops him into a lake of water filled with sand:
This is just a few things that help a boy become a man:
A robin that falls from the nest still alive and chirping:
Watch the girls say "yuck" as he does his burping:
A dirty face from sweat and play:
A rough and rowdy but busy day:
Bubble gum that blows the biggest bubble he has ever seen:
Yes, this is just a few things that makes a little boy dream:
A dead bug to throw at a girl:
Watch her scream just makes his world:
Clouds are not just clouds but puppy dogs floating in the wind:
Then an airplane he will see and a fish with fins:
A pile of leaves that lay upon the ground:
Is a fort to play in and he can't be found:
A flashlight beneath the covers to read a book at night:
Watching shadows on the wall take their flight:
Children, what a wonderful Gift they are:
The best thing God has created so far.



Children know not as to when, where and why:
They think they can do anything and reach the sky:
They build mountains to climb and look to the top:
To them it's just a skip and a hop:
They talk to the man in the moon:
Tell him to move over and for them make room:
They really believe that dreams come true:
Their thoughts are things they can do:
A frog is a friend with which to talk:
They can dream while they walk:
Monsters in the closet and under the bed:
Are not just things that come in their head:
To them it's real, reality:
They are not like you and me:
We believe what we can touch and feel:
But to them only their dreams are real:
So try once in a while to go into the world of a child:
And you'll find on your face a perfect smile.