GRANDPARENTS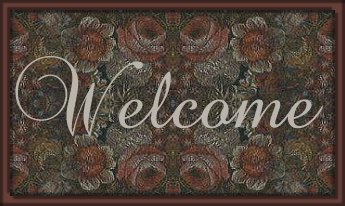 Grandparents give warm hugs and sweet memories
Grandparents remember all the good things about you,
and forget all of your mistakes.
Grandparents are someone you can talk to,
and they hope and pray that all your dreams come true.
They always love you, no matter what.
Grandparents can see past the bad side of you
and make it clear that you are so precious to them.
Grandparents are an encouraging word and tender touch.
Grandparents are full of proud smiles.
Grandparents are the very people out of the whole world
who love you with every bit of their heart, who remembers
the child you were and admires the person, you've become.

Gentle, good-natured, softhearted, and grand,
Ready always with a smile and a warm helpful hand.
Admired and regarded as knowledgeable and wise,
Nurturing their Grandchildren to reach for the skies.
Devoted and dedicated to their loving family,
Proudly showing pictures for everyone to see!
Always telling storied of how things used to be,
Reading books, playing games, or listening patiently.
Easy-going, easy-living, enjoying life's pleasures,
Noticing that long life brings so many treasures.
Truly Grandparents are wonderful in so many ways,
Special people who always seem to brighten our days.

Few can bring the warmth;
We can find in their embrace,
And little more is needed to bring love;
than the smile on their face.
They've a supple of precious stories;
Yet they've time to wipe a tear.
Or give us reasons to make us laugh;
They grow more precious through the years.
I believe God sent us Grandparents-
As our legacy from above;
To share the moments of our life;
As extra measures of his love.

Grandma's hugs are made of love,
Everything my Grandma does;
Is something special made with love.
She takes the time to add the extra touch-
That says, "I love you very much".
She fixes hurts with a kiss and smile'
And tells good stories Grandma style.
It's warm and cozy on her lap;
For secret telling or a nap.
And when I say my prayers at night;
I ask God to bless and hold her tight.
Cause when it comes to giving hugs'
My Grandma's arms are filled with love!

I like to walk with Grandpa,
His steps are short like mine.
He doesn't say "Now Hurry Up".
He always takes his time.
I like to walk with Grandpa,
His eyes see things like mine;
Wee pebbles bright, a funny cloud;
Half hidden drops of dew.
Most people have to hurry;
They don't stop and see;
I'm glad that God made Grandpa;
Unrushed, and young like me.