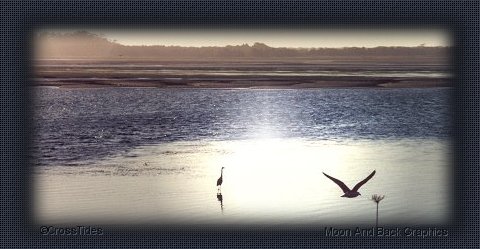 FATHERS




When God Created Fathers

When the good Lord was creating fathers, He started with a tall frame.

A female angel nearby said, "what kind of father is that? If you are going to make
children so close to the ground, why have you put fathers up so high?
He will not be able to shoot marbles without kneeling,
Tuck a child in bed without bending, or even kiss a child without a lot of stooping."
God smiled and he said, "yes, but if I make him child size, who would children have to look up to?"
And when God made fathers hands, they were large and sinewy. And the angel shook her head sadly and said; "do you know what you are doing? Large hands are clumsy.
They cannot manage diaper pins, small buttons, and rubber bands on ponytails,
or even remove splinters caused by baseball bats". God smiled and said, "I know, but they
are large enough to hold everything a small boy empties from his pockets ,
yet small enough to cup a child's face".
Then God molded long, slim legs and broad shoulders, the angel nearly had a heart
attack. "Boy, this is the end of the week all right, she clucked. Do you realize
you just made a father without a lap?
How is he going to pull a child close to him without the kid falling between his legs?"
God smiled and said, "a mother needs a lap. A father needs strong shoulders to pull a sled,
balance a boy on a bicycle, or hold a sleepy head on the way home from the circus".
God was in the middle of creating two of the largest feet anyone had ever seen
when the angel could contain herself no longer! "That is not fair. Do you honestly think
those large boats are going to dig out of bed early in the morning when the baby cries?
Or walk through a small birthday party without crushing at least three of the guests?"
God smiled and said, "they will work. You will see. They will support a small child
who wants to ride a horse to Ban bury Cross, or scare off mice at the summer cabin, or display shoes that will be a challenge to fill".
God worked throughout the night giving the father few words, but a firm authoritative voice; eyes that see everything, but remain calm and tolerant.
Finally, almost as an afterthought, he added tears. Then he turned to the angel and said,
"Now are you satisfied that he can love as much as a mother"?
Finally the angel was quiet.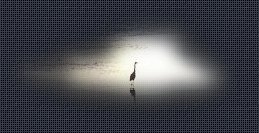 It Takes More Than Blood
It takes more than blood to be a Dad. Oh this is surely a proven fact.
I've seen man give his heart to a child...Never once think of taking it back.
A Dad is the one who is always there; He protects a child from all harm.
He gives a child the assurance that he will be their anchor in any storm.
A real Dad is a man that teaches his child all the things in life he needs to know.
He is the tower of strength a child leans on. The source of love that helps them grow.
There are men that children call Daddy. Oh, he is their shelter when it rains.
He showers them with unconditional love. As if it were his blood in their veins.
Whenever you meet a Dad that redefines the word, honor him
with all the respect that is due. Understand that he proudly wears this banner...
Because his heart is big enough for you.
It's sad but true that not all men understand it takes more than blood to be a Dad.
Someday if they wake up to their empty life...
They shall miss what they could have had.
To those men who will never be a Dad...No matter what they say or do.
It takes more than blood to possess that title...and it's only found in a man like you.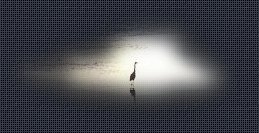 Lessons My Daddy Taught Me
I watched you today, as you watched your grandchildren, my children, and wondered
how you endured the pain, fear, joy and elation that transforms us into parents.
I remembered the patience, the laughter, the tears. Do I have the strength to endure it all?
It is with great anticipation that I take these baby steps as guardian, guide and parent,
filled with a fear of flying and failing - hoping that I might find as you have -
the child within myself, the magic of youth. To encourage the spirit and to nurture the imagination as well as the soul.
I will move slowly, delicately, yet boldly - armed with the wisdom of your life, your love,
with full awareness of my shortcomings, yet pride in my strength, thankful that it was you
that brought me to this place, this time, this love.
I watched you today as you watched your grandchildren.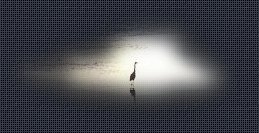 Daddy's Little Girl
What would you do if I came running to you? I don't need an answer,
I know what you would do. You'd hold out your arms and pull me
close...And you'd whisper to me that you love me.
I miss your strong arms and the comfort that you gave me;
Not only during trouble but every single day.
I remember the feeling that I felt deep inside and to call you Daddy
filled me with pride.
You were a man of wisdom, great strength and enormous love.
The impression that you left with me, I' will never give up.
I am richer than so many, just for having known you.
A man of your distinction, gave me all his love to grow...and the
years go on without you and leave a void within me; a void that
no one else can fill...the memories never dim.
You walked this land and held my hand and now you've moved
beyond..No longer within my reach...but in my heart...
my love goes on and on.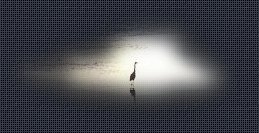 Daddy's Favorite Sayings...
Go ask your Mother...
What did your Mother say?
You made your bed...now lay in it!
When I was your age...
My Father always told me...
I used to walk 20 miles to school...
Be home early...
There are people in hell who want ice water...
Do you think money grows on trees?
I don't give a damn what everybody else is doing...you are not everybody else...
If your friends jumped off a bridge...would you?
To all my boyfriends...Don't let the door hit you in the ass on the way out!
If you order a damn hamburger again...I'll crown you!
I love you Stinky...
That's not a tear...I have something in my eye...