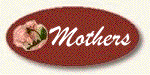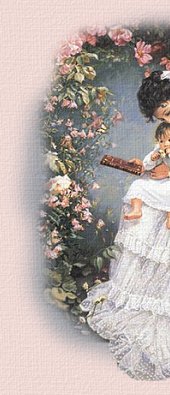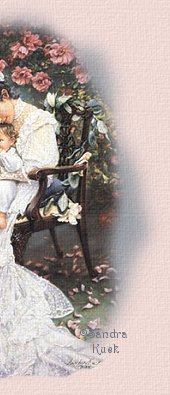 A Child's Angel

Once upon a time there was a child ready to be born.

One day he asked God: "They tell me you are sending me to earth

tomorrow, how am I going to live there being so small and helpless?"

God replied, "Among the many angels, I chose one for you. She will be

waiting for you and will take care of you."

But tell me, here in Heaven, I don't do anything else but sing and smile,

that's enough for me to be happy."

"Your angel will sing for you and will also smile for you every day.

And you will feel your angel's love and be happy."

"And how am I going to able to understand when people talk to me,

if I don't know the language that men talk?"

"Your angel will tell you the most beautiful and sweet words you will

ever hear, and with much patience and care, your angel will teach you

how to speak."

"And what am I going to do when I want to talk to you?"

"Your angel will place your hands together and will teach you how to pray."

"I've heard that on earth there are bad men. Who will protect me?"

"Your angel will defend you even if it means risking her life."

"But I will always be sad because I will not see you anymore."

"Your angel will always talk to you about me and will teach you the way

for you to come back to me, even though I will always be next to you."

At that moment there was much peace in Heaven,

but voices from earth could already be heard.

And the child in a hurry asked softly:

"Oh God, if I am about to leave now, please tell me my angel's name."

"Your angel's name is of no importance, you will call your angel:

'Mama'."





Mothers

Mothers must be angels on earth, always at hand to doctor scraped knees,

boost dampened spirits, and guide us through the minor setbacks in life.

They must be models of inspirations, patient counselors, and sterling examples.

they must be everything to everybody.

As children age, they begin to realize the value of a mother's love and ...

the enormous depth of her commitment.

No relationship we form can ever be as close or profound.





Mama,
There's an Angel on my shoulder and I know it must be you,
A whisper in my ear from a voice I always knew.
Sometimes a gentle breeze, where it never should have been,
You let me know you're with me from a place where time begins.
A touch when no one's there, a flicker in my eye,
A rainbow where a storm had been, in a dark and rolling sky.
I know you are my angel, and your heart goes on in me
Your love shines down around me from a place I cannot see.
Some may think I'm crazy, some may not believe,
But I can feel your spirit, I know you'll never leave.
Your wings wrap me in warmth, Your halo shows me light,
Your whispers keep me safe, in darkness of the night.
It really does not matter, That no one else can see,
Just like in the days before, It is always you and me.
I hope that you are proud; there will never be another,
Because there is no love greater, than a child has for their mother.
I love you Mama...


The Cord
We are connected, my Mother and I, by an invisible cord
Not seen by the eye.
It's not like the cord that connects us til birth,
This cord can't be seen by any on earth.
This cord does its work right from the start.
It binds us us together attached to my heart.
I know that it's there thou no one can see,
The invisible cord from my Mother to me.
The strength of this cord is hard to describe,
It can't be destroyed...It can't be denied.
It's stronger than any cord man could create,
It withstands the test, can hold any weight.
And though you are gone, though you aren't here with me,
The cord is still there,But no one can see.
It pulls at my heart, I am bruised...I am sore,
But this cord is my lifeline as never before.
I am thankful that God connects us this way,
A Mother and child, death can't take it away.


Mama's Touch
Mom, I dreamed of you last night.
You stretched out your arms and hugged me tight.
And..just for a moment there it seemed
that your touch was real, not just a dream.
I had talked to God just hours before
And told Him "Lord, there is nothing more
That could satisfy or comfort me
Than for my Mother's face to see."
God heard my prayer and through His grace
Mom, I looked upon your face.
I felt your hug, your love, your touch-
The very things I needed so much.
There is a void in my life still-
A place no one else can fill.
But precious memories I have of you-
And I have God to lean on too.
So Mom, until that glorious day
We walk hand in hand in heaven, I'll pray
That once again through God's loving grace-
I'll feel your touch and see your face.