RENEE NICOLE

Renee-Reborn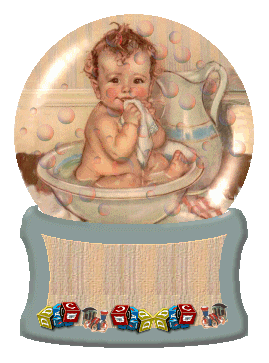 OUR RENEE NICOLE CAME TO US IN AUGUST OF 1999. SHE IS VERY

BEAUTIFUL; SO PRECIOUS; AND A VERY AFFECTIONATE LITTLE GIRL.

NANA LOVES YOU NAY NAY! XOXOXO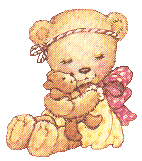 RENEE IS DEE AND DANNY'S FIRST CHILD. MISS RENEE IS VERY SILLY

AND SHE LOVES TO PLAY. RIGHT NOW HER FAVORITE THING TO DO IS

BLOW BUBBLES AND SAY DADADA! HER LEAST FAVORITE THING TO DO

IS EAT!




SOME OF MY FAVORITE PICS OF MISS RENEE.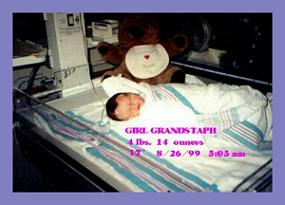 TINY RENEE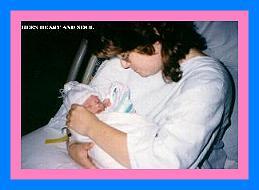 MOMMY AND BABY GIRL...6 HOURS OLD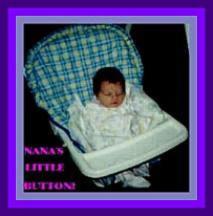 SUCH A TINY LITTLE BUTTON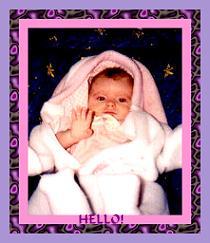 WHASSUP...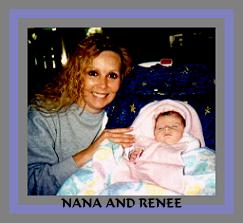 NANA AND RENEE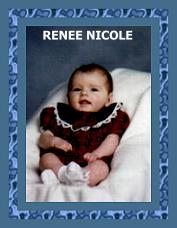 RENEE AT THREE MONTHS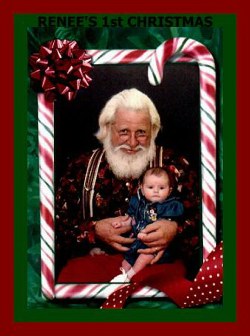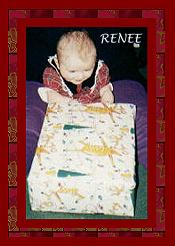 NAY NAY'S FIRST CHRISTMAS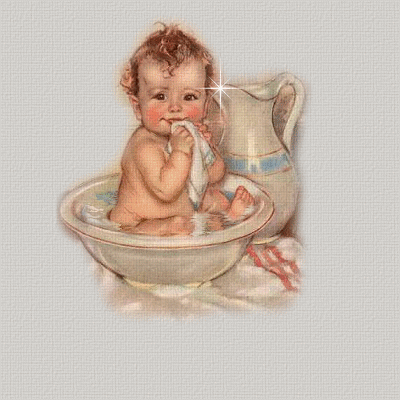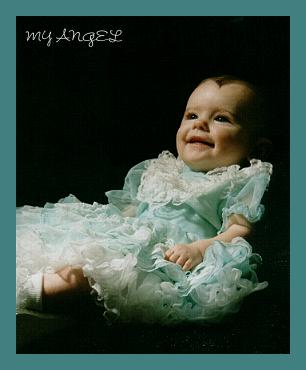 RENEE AT 6 MONTHS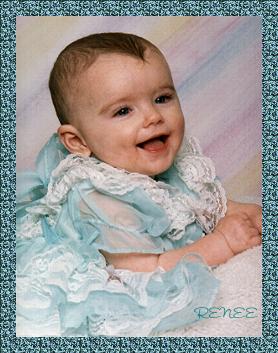 RENEE 6 MONTHS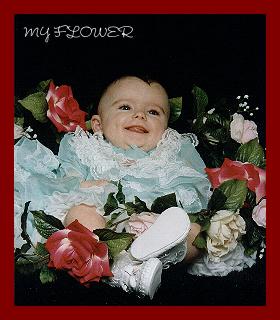 NANA'S LITTLE FLOWER GIRL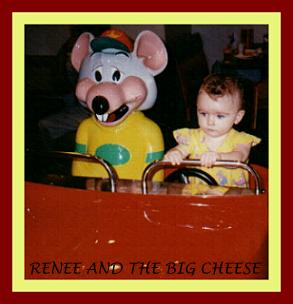 RENEE IS DRIVING


CAN I BE DONE NOW?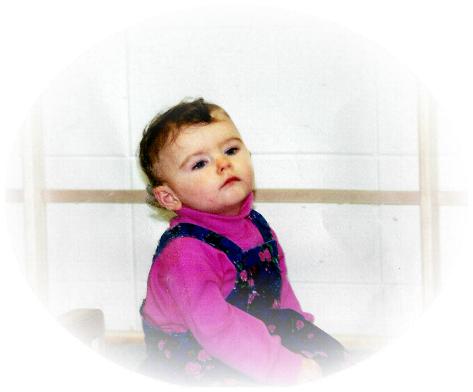 SWEETIE GIRL...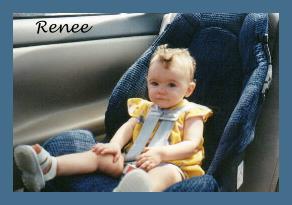 ARE WE GOING SHOPPING NANA?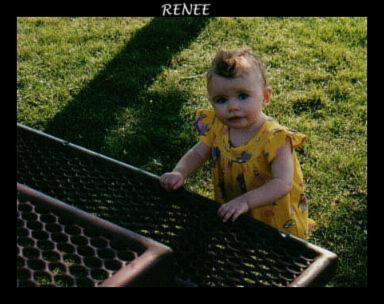 AT THE PARK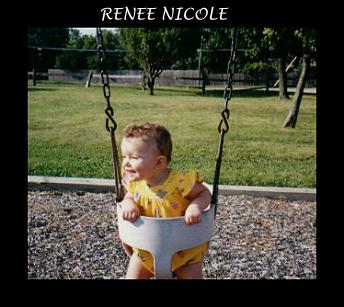 GIRLS JUST WANNA HAVE FUN!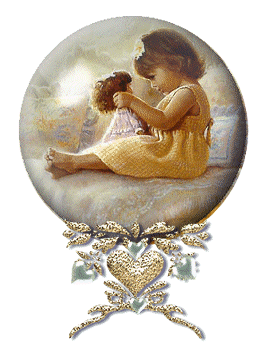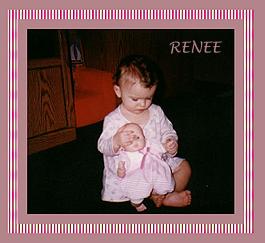 MY BIRTHDAY DOLLY!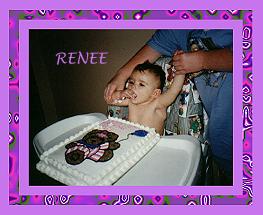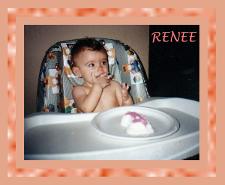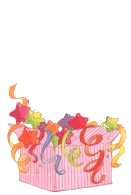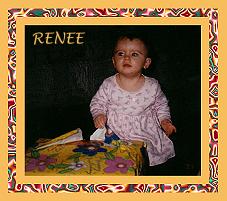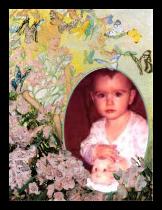 HAPPY BIRTHDAY SWEETIE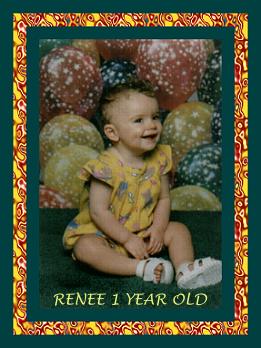 ONE YEAR OLD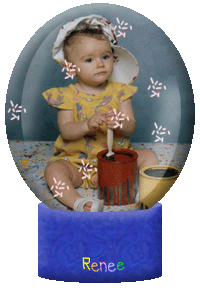 THE BIG "1"


NANA'S BIG GIRL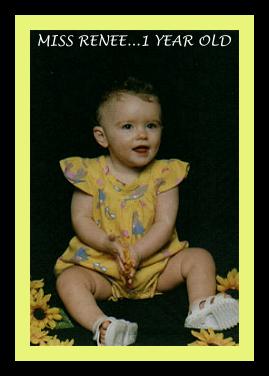 LITTLE DAISY GIRL...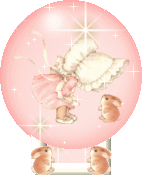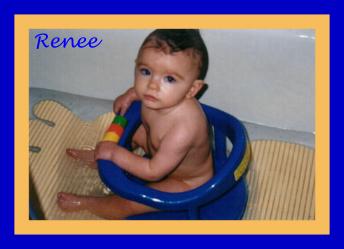 BATH TIME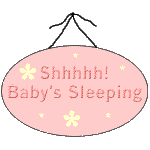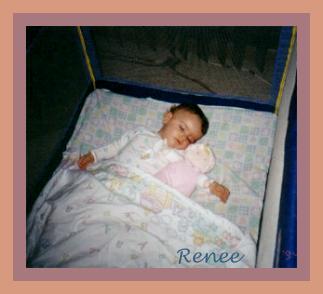 NIGHT NIGHT ANGEL GIRL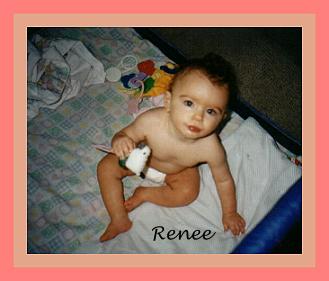 GOOD MORNING MISS RENEE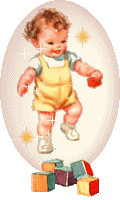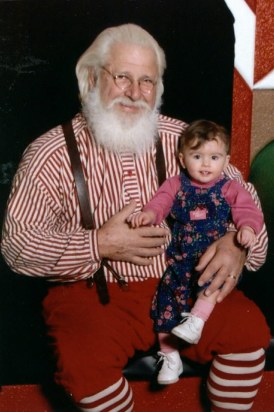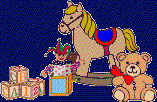 RENEE'S SECOND CHRISTMAS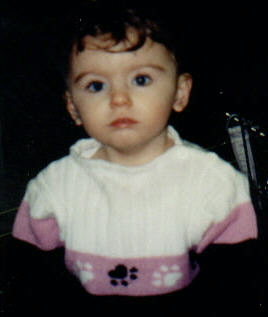 ANGEL BABY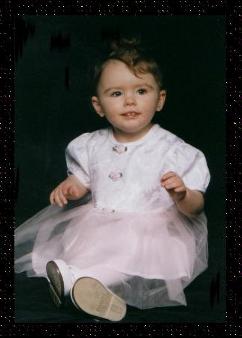 OUR LITTLE GAL...18 MONTHS OLD!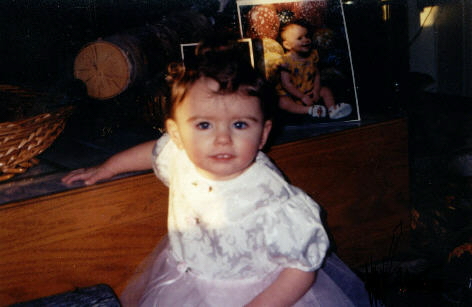 NAY NAY AT NANA'S 2-12-01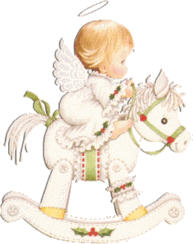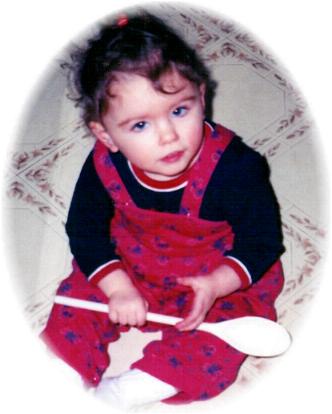 RENEE HELPING NANA COOK! XOXOXO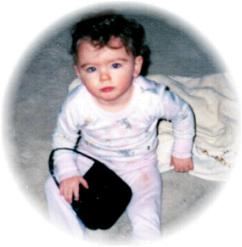 IS IT TIME TO SHOP?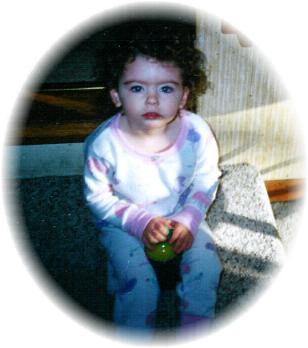 IT'S NIGHT NIGHT TIME...XOXOXO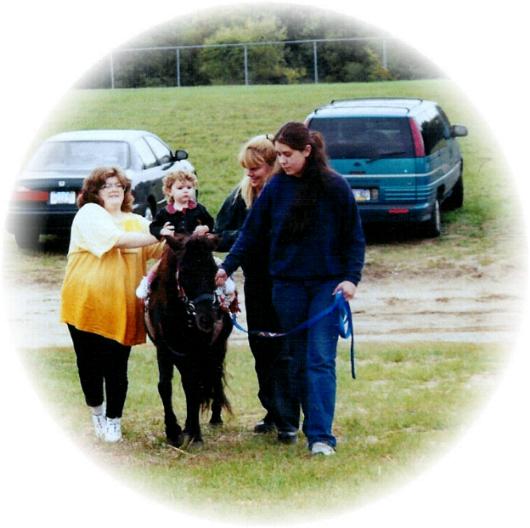 RENEE RIDING THE PONY...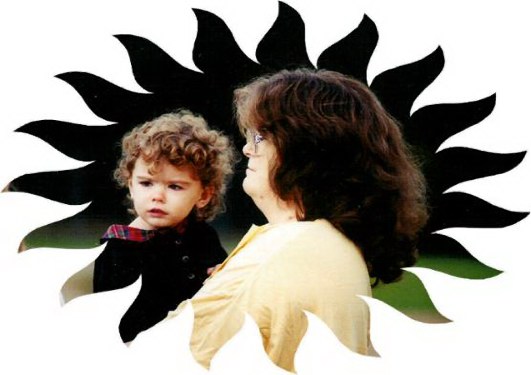 RENEE WITH MOMMY...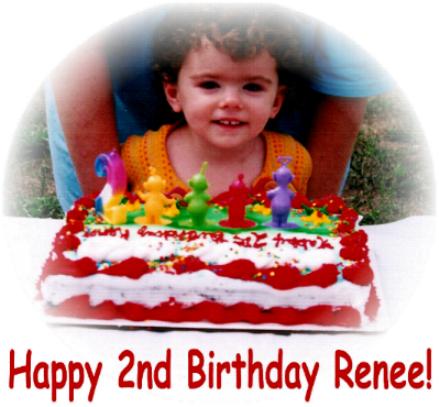 AND SHE'S 2 YEARS OLD...HAPPY BIRTHDAY NAY NAY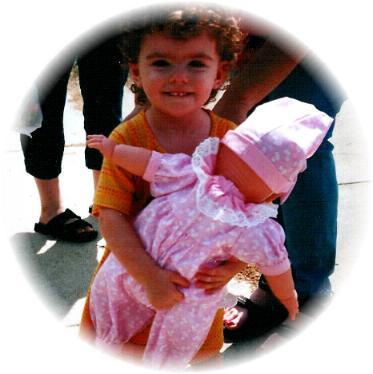 RENEE'S BIRTHDAY DOLLY...NANA LOVES YOU!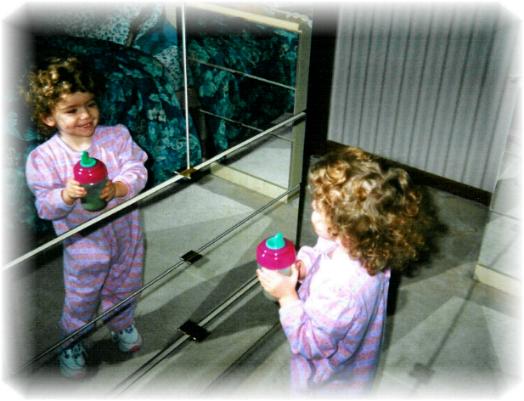 SEE THE PRETTY BABY...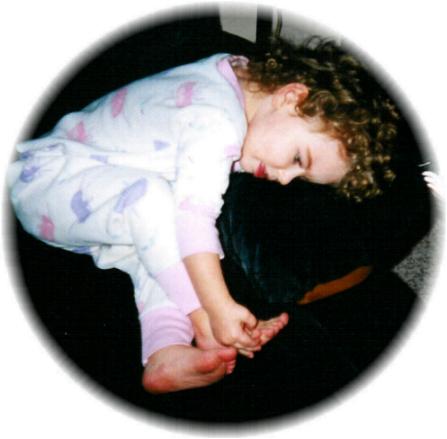 LITTLE MISS RENEE...NANA LOVES YOU...XOXOXO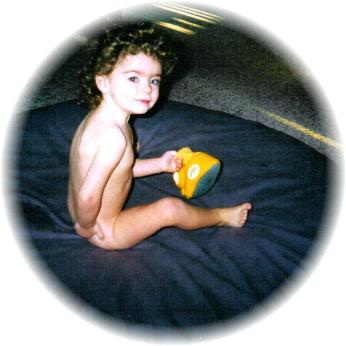 BATH TIME!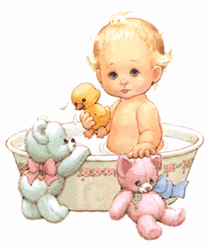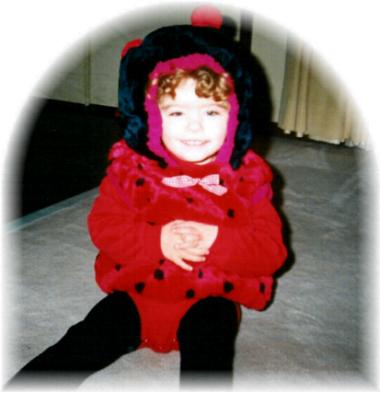 TRICK OR TREAT...NANA'S LITTLE LADY BUG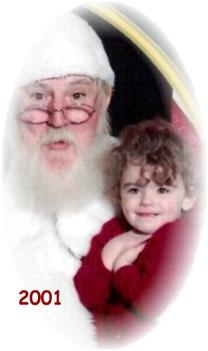 CHRISTMAS TIME...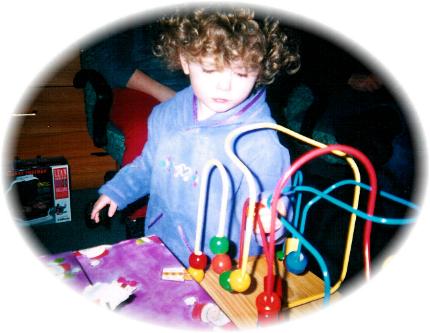 MERRY CHRISTMAS MORNING MS. RENEE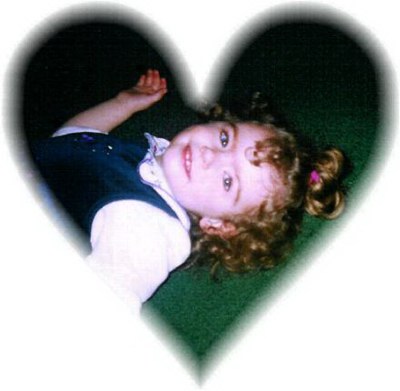 RENEE AT JESSE'S BIRTHDAY PARTY...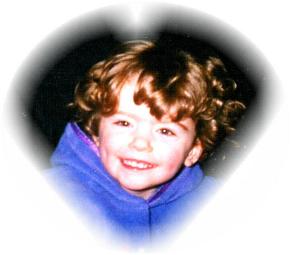 PRETTY NAY NAY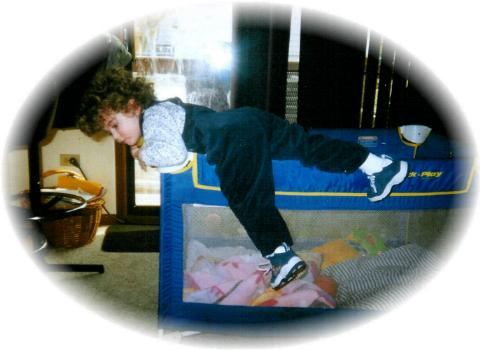 I DON'T NEED ANY HELP...I AM SO OUT OF HERE!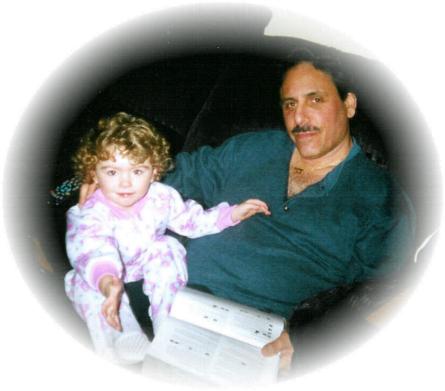 NAY TELLING FRED ALL ABOUT THE NASTY FLU SHE HAS...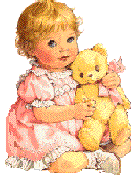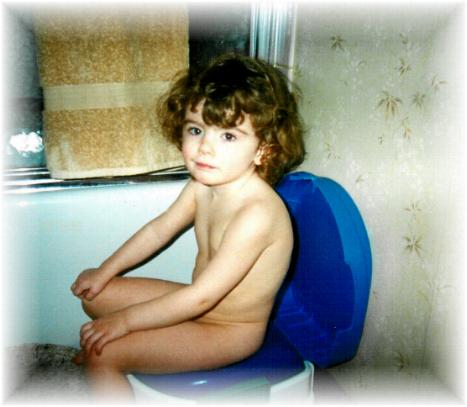 JARRAD SAYS YOU HAVE TO DO SIX BEFORE YOU CAN GET UP...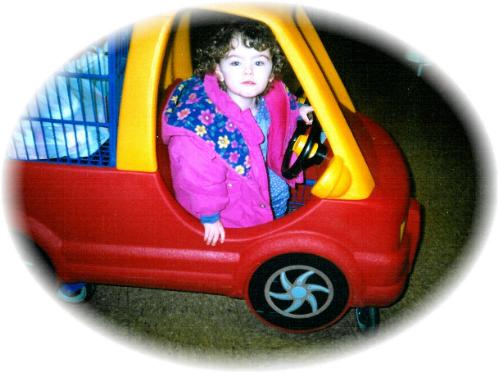 NAY GROCERY SHOPPING...XOXOXO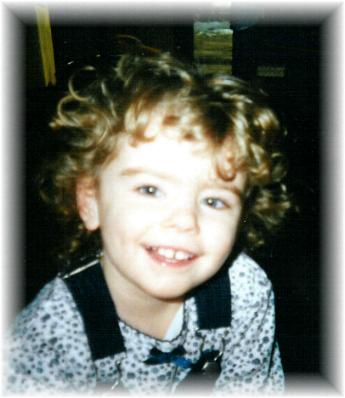 CUTIE PIE...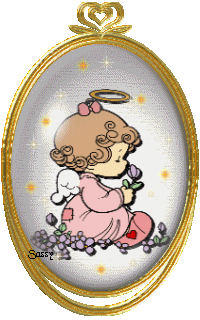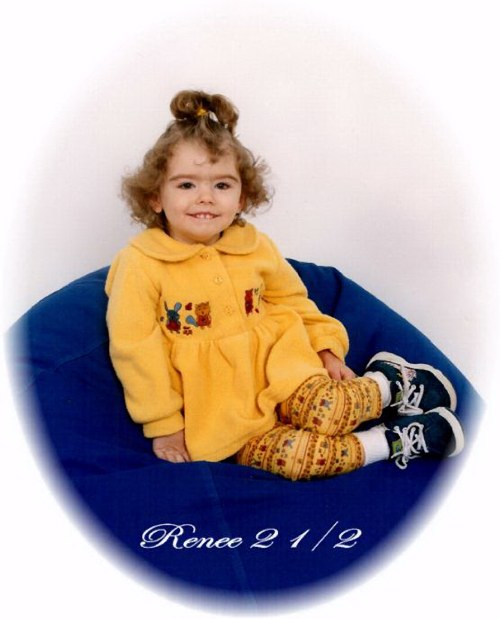 RENEE IS 2 1/2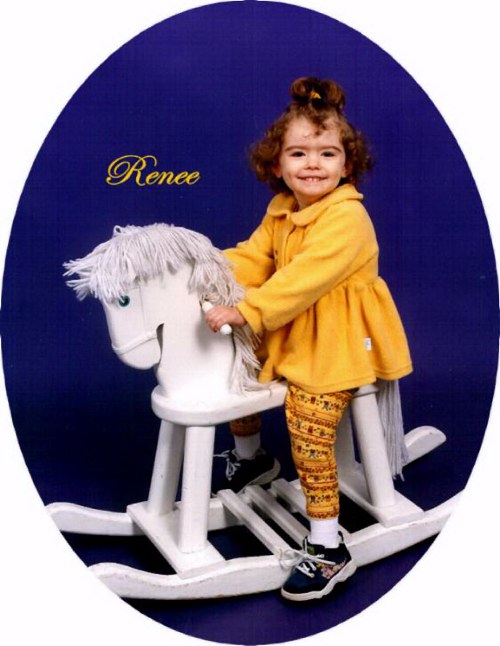 ROCKING RENEE...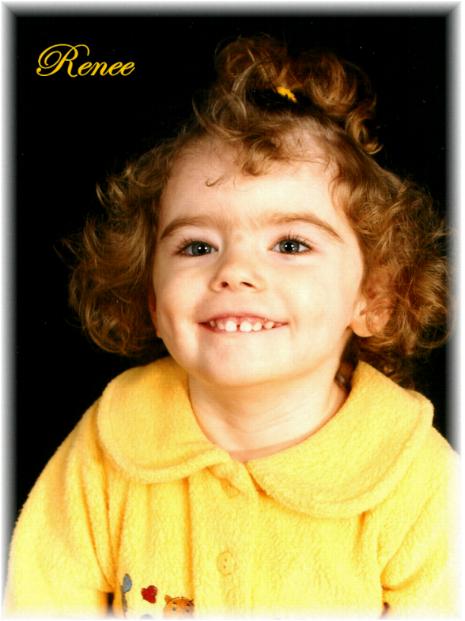 LITTLE PRINCESS IS 2 1/2....XOXOXO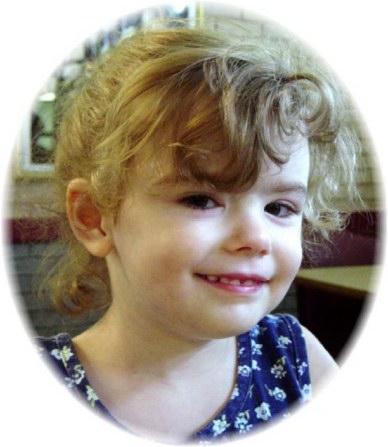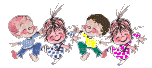 A Granddaughter Is...

a rainbow bubble

a star glimmering in the sky

a rosebud after a storm

a caterpillar turning into a butterfly

A granddaughter is

hair flying in the wind

red cheeks that glisten in the sunshine

big daydream eyes

A granddaughter is

a wonder

a sweetness, a secret, an artist

a perception, a delight

A granddaughter is

everything beautiful

A granddaughter is

love!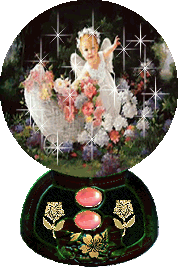 THERE ARE MORE PICTURES OF RENEE IN MY

PHOTO ALBUM PAGES